Meet Our Team
Since 1980, Home Buyers Protection Company has been helping residents throughout the greater Omaha area buy homes with confidence through home inspections. Based in Omaha, NE, our team of inspectors are all ASHI® certified, have passed the National Home Inspector Exam®, and receive ongoing training. From our office to each home or office building, we're committed to providing the best services to our clients.
Contact Us
The Home Buyers Protection Company Team
Jim and Cher Stenger
Jim is the President of HBP and is an ASHI® Associate Member. He has over 27 years of sales, marketing, and management experience in various fields. He also worked for a wholesale distributor in the plumbing and PVF industry.
Cher is the Vice President and Director of Marketing at HBP. Her background includes Sales, Marketing and Management in the communications industry.
Patrick Casey
Patrick brings his extensive experience as a master carpenter, project manager, and remodeling contractor in home and small commercial construction to HBP. He, along with wife Chérie, founded the company in 1980 and retired in 2016.  Patrick served as the national president of ASHI® in 1997 and co-founded the local ASHI® chapter. Patrick continues to work part-time as an inspector for HBP.
Bret Petersen
Bret is a highly qualified ASHI® certified inspector who has been in the industry for over 11 years and 9 of those years with HBP.  Bret has performed close to 5000 inspections.
Alex Sequenzia
Alex is an ASHI® Certified Inspector who has been with HBP since 2015. He is an EPA certified HVAC technician. His background includes plumbing, residential construction and commercial facilities maintenance.
Mick Moore
Mick is a Master Carpenter and has a Construction Engineering Technology degree. He was a former Nebraska State Carpenter Apprentice of the Year.  Mick specializes in performing Commercial Inspections and does the majority of commercial jobs for HBP.
Joe Menendez
Joe is the Office Manager and has managed offices from major retail stores to smaller local businesses. In addition to teaching a wide range of business courses at the high school level, he has earned his Masters of Business in Economics and E-Commerce from the University of Nebraska at Omaha.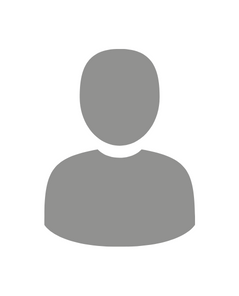 David Six
David Six started his career in construction nearly 30 yrs. ago doing fire and water damage renovations on older homes. This experience gives him a unique perspective as to the normal construction techniques used in older homes as compared to today's standards.
Following that he was the lead carpenter building new custom and spec homes and performing residential and light commercial additions and remodels. He has also spent time in the preservation/renovation of historically registered building, supplying custom to match replacement windows.
David also has experience in the construction management of commercial, agricultural, equine and livestock buildings to compliment his knowledge of residential structures.
He is an ASHI certified home inspector with over 6 yrs. of commercial and residential experience and has also been certified by INTERNACHI for commercial and residential building inspections. This year he also became a member of a volunteer fire and rescue department adding to his perspectives on safety measures.
David looks forward to sharing his abilities with you and or your clients.
Sharon Knoll
Sharon is our Part-Time Office Assistant, she helps with scheduling and daily activities to keep the office organized. She brings 12 years of office experience for medical, engineering, and construction firms.
Contact Home Buyers Protection Company
Want to learn more about what our team can do for you? Give us a call or send us a quick message today! Our team is ready to answer any questions you have.